Music News
Pics! 'Tigi' Hitmaker, Sands Ties The Knot
Pics! 'Tigi' Hitmaker, Sands Ties The Knot! Congrats are in order for Eswatini music star, Sands popularly known for his hit single 'Tigi' who got married in a beautiful white wedding on the 30th of April.
Sands got married to his longtime girlfriend, Nomawethu Dlamini after being together for five years. The couple tied the knot in a wedding ceremony held at the House on Fire in their home country of Swaziland. Sands, real name Sandziso Matsebula told a local publication that he proposed his wife Nomawethu Dlamini on his birthday, October 6 in 2020 and that he knew and decided a long time ago that Nomawethu would be his wife. "Nomawethu is a phenomenal woman and loves me as I am. She's been helpful and kind to me. I can tolerate every little thing about her – good or bad," he gushed.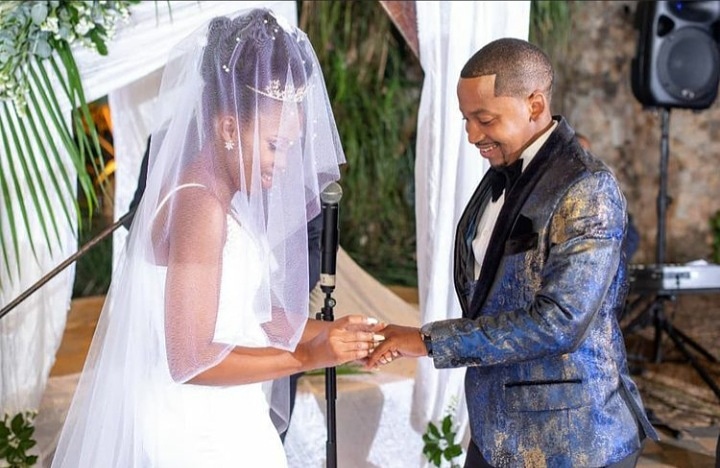 "Today she's officially my wife." the singer shared. According to the peoples paper, Sands told them that everything has been perfect. He said he couldn't wait to break the news to his wife to marry him since it had always been his intentions to spend the rest of his life with her."I can't wait to build a family, and I hope we will be together forever and have a successful marriage. Marriage is a beautiful thing, even the Bible says so," he said.
Sands recently released an album titled "Rhythm Of Sands" under his own company "Kingdom Tales".