Music News
Apple Music Announces Zoocci Coke Dope As This Month's Rap Life Africa Cover Star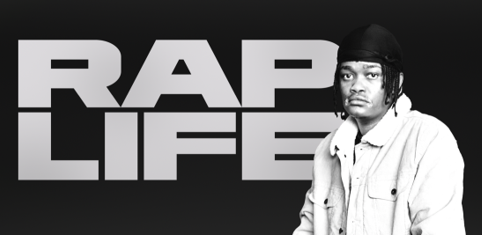 Apple Music Announces Zoocci Coke Dope As This Month's Rap Life Africa Cover Star.
Apple Music's latest show 'Rap Life Africa' radio, presented by hip hop aficionado, Ebro Darden and SA TV presenter and radio personality, LootLove will feature forward-thinking SA rapper, Zoocci Coke Dope's music on this week's episode.
Ebro and Loot will chat about Zoocci Coke Dope's new visceral album ANXIETY+ , which is now available to stream on Apple Music, and play one of the album's boldest tracks, "LiFT ME UP" (feat. Nasty C & Blxckie).
'Rap Life Africa' radio will also feature two songs from Reminisce ("Hustle" feat. BNXN [Buju] & D Smoke) and DARKOO ("Always" feat. Black Sherif).
"This was the most stressful record on the whole project It was first designed for me and Nasty, and then Blxckie was added onto the picture a bit later. The original production was by Herc Cut The Lights, but it was nothing like what it is now. We took a couple pieces from that, and I had a 30-second clip of something I had recorded. When we started [actively working on the album], it grew from the 30-second clip to this magnificent piece of art that it is now. And we designed the second part for Nasty C, but then he was busy—lots of shows, barely ever at home, at his studio. At some point, we had to make a decision to take him off the record and find a different feature. And I had a couple of sessions with Blxckie some months before that. So, just from the type of dude he is and our relationship, I figured that's the guy I'd like to have on that part. And then when that was done, Nasty hits me on the phone, and he's like, 'Yo, I'm working on this record, but I'm going to make it my own thing.' We don't usually let people play with the production like that. If you feel like the production is not for you, then we just skip you. It's only two guys that ever touch my production, and that's me and Big Les. So, it was a little awkward when he said it—but we allowed him, and we gave it time and it actually came out amazing." – Zoocci Coke Dope on "LiFT ME UP" (feat. Nasty C & Blxckie)
First To Know
Zoocci Coke Dope's new album has been selected as Apple Music's Album of the Month and it debuted at #2 on the Apple Music Charts in SA on the day of its release.
Ebro & LootLove
'Rap Life Africa' will serve as a companion to Apple Music's flagship hip hop playlist, 'Rap Life'.