Music News
Selena Gomez – Interview Spring 2020 Cover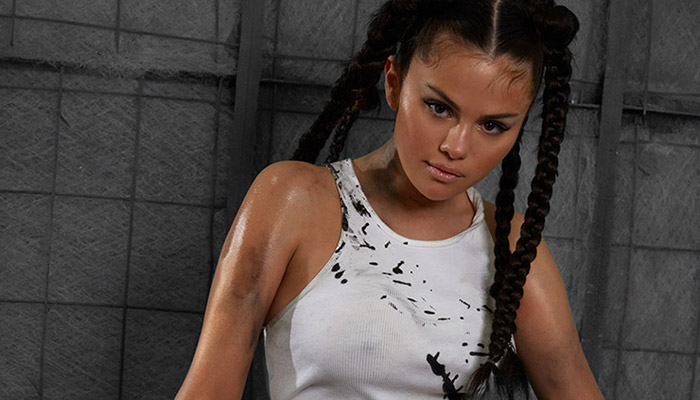 Selena Gomez has lived lifetimes. At just 27 years old, she is, in no particular order, a global pop star with three number-one albums, the fifth-most-followed person on Instagram, an actor since the age of 7, an executive producer of documentaries and television, a tabloid fixation, a philanthropist, a mental health advocate, and, most recently, the founder of an inclusive beauty line. She is also a survivor of lupus, the autoimmune disorder she was diagnosed with in 2013, which required her to undergo a kidney transplant in 2017. It's been so much to place on the shoulders of a girl from Grand Prairie, Texas, that there were questions of whether she could emerge unscathed. The answer, it turns out, is an emphatic yes. After a publicized struggle with anxiety and depression, and the treatment that ensued, Gomez returned to the public eye last year with "Lose You to Love Me," a self-empowerment anthem that alchemized personal crisis into public catharsis. The song, her first to top the Billboard charts, was the lead single off Rare, an intimate dance-floor confessional that turns vulnerability into strength, and failure into triumph. As Gomez tells her friend, the comedian Amy Schumer, she's going to be okay
———
AMY SCHUMER: What did you have for breakfast?
SELENA GOMEZ: I had Chinese food from last night.
SCHUMER: I did, too. Dumplings. It's a really bad way to start the day.
GOMEZ: I was going to attempt to do Zumba later, but that's not happening.
SCHUMER: Listen to your body. I listen to mine and every day it tells me not to do Zumba. I want to be really careful in this interview, because you have such a magnifying glass on you. You can't cough without it being trending news.
GOMEZ: The sad part is that I don't remember a time when that wasn't the case. What has kept me afloat is that I know eventually it'll be someone else—and I don't mean that in a negative way. Sometimes it's been bad for my career, but other times it's like, "Now I can talk about things like my depression and anxiety, things that I've struggled with and which I'm totally open about, because I believe in seeking help." But other than that, what keeps me grounded is that I do my best to avoid it. It's not like I don't live my life.
SCHUMER: I think I have about ten million followers on Instagram. What I experience, you experience ten or twenty times as much. What has motivated you to share, with so many people watching, all the personal parts of your life?
GOMEZ: My intention was never to become a tabloid. So when things kind of happened that way, it got out of control. And then I was like, "Wait, none of this is true." The way the media has sometimes tried to explain things has made it sound really bad, when in reality there's nothing wrong with the fact that I needed to go away or that I fell in love. I had to start opening up because people were taking away my narrative and it was killing me. I'm so young andI'm going to keep changing, and no one has the right to tell me how my life's going.SCHUMER: I really loved 13 Reasons Why, which you produced. There's such a parallel there, because, yes, you're such a famous person—but to the girl who gets lied about and bullied in high school, it feels just as big.
GOMEZ: That's why it frustrates me. I read on the news that an 11-year-old boy took his life because a girl was messing with him online. I don't want to live in a world where that's happening. It doesn't matter what scale it's on.
SCHUMER: You've already helped a lot of people, especially younger people, with understanding their own mental health issues. Do you feel like that's your calling?
GOMEZ: I don't know if that was ever meant to be my role, but I love people. I care, a lot. I've gone through a lot of medical issues, and I know that I can reach people who are going through similarly scary things—an organ transplant, or being on dialysis, or going away for treatment. A huge part of why I have a platform is to help people. That's why I think I'm okay with the magnitude. I mean, I'm not really okay with it—but I'm going to say that I am because it's worth it. I know that I'm making someone somewhere feel good, or feel understood or heard, and that's worth it for me.
SCHUMER: What do you want people to know about lupus?
GOMEZ: I've worked with the Lupus Research Alliance for a few years, and basically there are different types of autoimmune diseases. Some people with lupus have physical effects, and those are more noticeable. But I had no idea that I had it. There were no physical signs of it. And when I was 16, my blood pressure was at a level that doctors said I should have had as troke. They put me in the hospital because they couldn't figure out why my blood pressure was so high. Some people need to get transplants because of it, and it's something that isn't talked about a lot. I'm extremely honored to be a part of that community and to find ways that are safer for people to get treatment, or to make it easier to detect quicker.