Music News
Thandiswa Mazwai Gets Back Into Making Music As She Readies New Album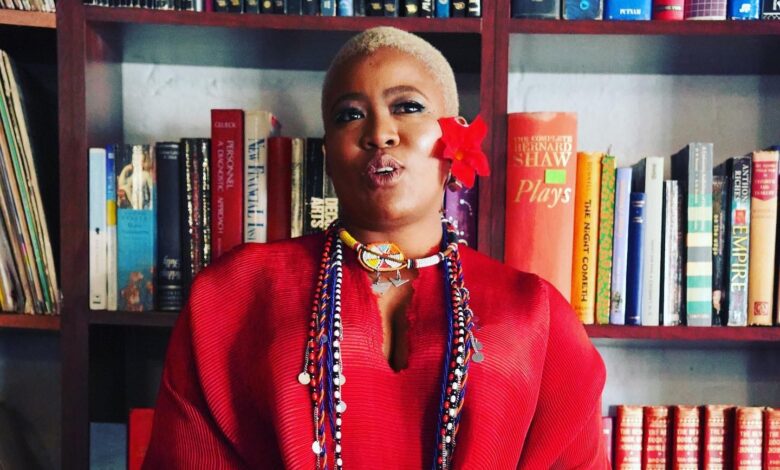 Thandiswa Mazwai gets back into making music as she readies new album. Afro soul songstress and Bongo Muffin former member Thandiswa Mazwai is back in studio to prepare her new album. 
Taking to her Instagram page, Thandiswa shared that she is back in studio and is currently working on new music. The singer has been sharing videos of studio sessions with the people she featured on her new albums titled Sankofa. Artists that Thandiswa worked on her album with are musician Ndabo Zulu, music producer Nduduzo Makhathini, jazz songstress Thandi Ntuli just to name a few.
"The Kora, the ngoni. I planned the trip to West Africa with my now late manager Chris Syren and really dedicate those Dakar sessions to him we missed him as we navigated Dakar with my dear friend and production assistant Mohamed Faal. Thanks to him I was able to get such a stellar line up of musicians in the studio. Big love to my brother and producer @nduduzomakhathini for his beautiful guidance. Can't wait for you all to hear the music", Thandiswa Mazwai wrote.
The singer also shared that she was on the verge of giving up making music due to certain things that hurt her. She shared that the thought of going back to studio did not excite her for some time. Moreover, she expressed gratitude to her industry friends who kept on pushing her and supported her throughout the process.
"It took me a long time to finally get excited about making music again. When I started making the demos over a year ago, I was in such good spirit but some hurt during the process of recording almost made me gave up. Thank you to all my friends who have held me with kindness through this process…" Thandiswa Mazwai shared.
Judging by the comments, her fans are looking forward to Thandiswa's new body of work.
View this post on Instagram