Music News
The Soil Set To Release "Reimagined" Album With New Member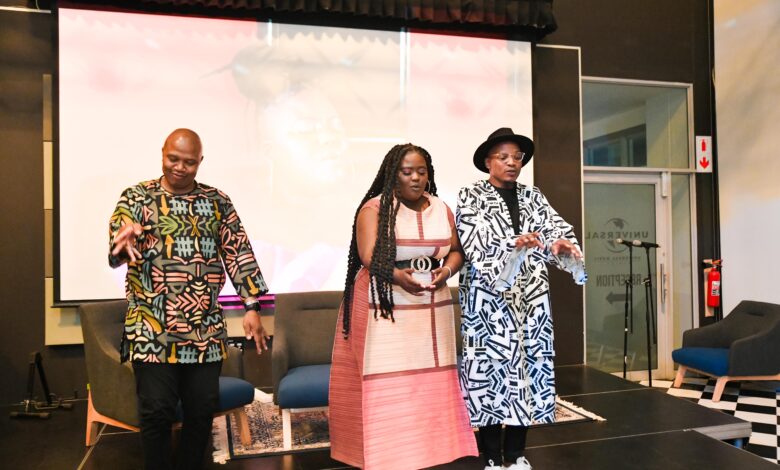 It's exciting news that The Soil, the electrifying and soulful group, has introduced a new member, Theo(Songstress) Matshoba, who is now a permanent member of the group. The group recently held a listening session where they unveiled their new sound and the direction they are taking with Theo Matshoba as part of the team. They also announced their upcoming album titled "Reimagined," which is scheduled to be released early 2024. The single "Thandwa Ndim" will be available on the 13 October across all Digital Platforms as the first single to be available from the album. The single boast a feature of Thee Legacy. During the event, The Soil shared a video that provided insights into their recording process and welcomed Theo into the group. Dr. Sipho Sithole, the Founder of Native Rhythms, expressed his gratitude to the group's supporters and Theo for joining them and contributing her verses to their music. It's clear that Theo's addition to the group is significant and appreciated.
The album will feature some of the greatest South African artists to will be revealed at a later stage. Great spirituals connections and positive energies that was infused increating of this masterpiece which will keep the South African, Continental and Global audiences captivated.
 Ntsika Ngxanga, one of the group members, emphasized the spiritual nature of the upcoming album and highlighted their collaborative effort. He gave credit to Luphindo Ngxanga (Master P) for his role in the song "Inkanyezi," which seems to carry a message about the light that different people bring into our lives during both difficult and joyful times.
Theo expressed her gratitude to the existing members for giving her the opportunity to be a part of the group. She also mentioned her dedication to learning their music and genre, which allowed her to seamlessly fit into the group. It sounds like a harmonious and exciting journey for The Soil with their new member and upcoming album "Reimagined." Fans of their music have something to look forward to. Please let me know when if you are keen to interview The Soil. They will be available as of next week to promote the single." Thandwa Ndim"