Music News
Stream SPHEctacula And DJ Naves EP – The Kingsway Vol. 1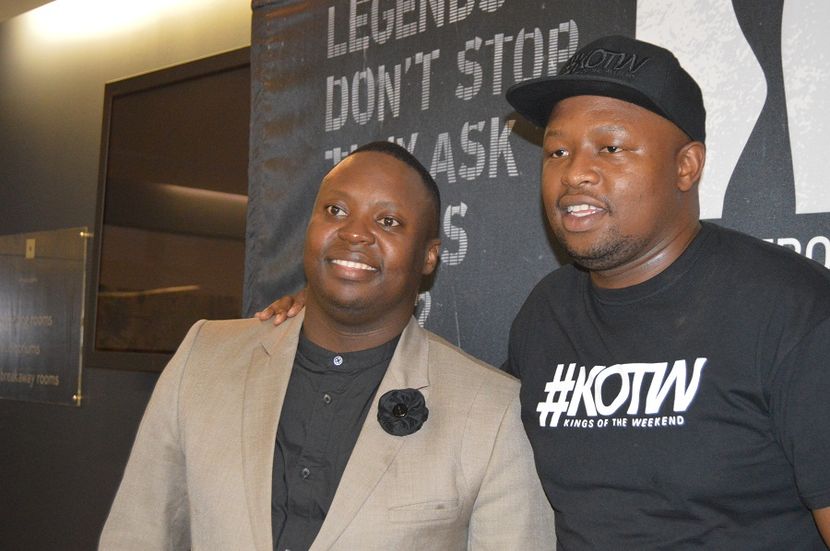 Back in July the two DJs Naves and SPHEctacula released their EP which consists of 7 banging singles that feature a number of big musicians in House and Hip Hop music. The duo have been like the Phineas and Ferb in the music industry, from Radio to making music they have done an outstanding job.
This is their second big project, they did say they had bigger plans when they announced their departure from Metro FM, we can all witness what they meant. This collective is a follow up to the single they released titled Crazy which features Florida, DJ Tira, Nadia Nadia Nakai and Floda.
The EP is filled with songs that have all the possibilities to become hits of the year. After working so together in so many projects one would think they would lose their magic, instead they are growing and putting a huge mark in the House music department in the country. What makes this EP even more exciting and entertaining is that it consist of great artists such as DJ cleo, Shugasmakx, Khaya Mthethwa, DJ Tira and Dreamteam to name a few.
Songs and Musicians enlisted on the EP.
I Do I Do (feat. Zain SA)
Believe (feat. Tribal & Dreamteam)
Crazy (feat. Floda, Nadia Nakai & DJ Tira)
More Than Friends (DJ Mizz Remix) [feat. Khaya Mthethwa]
Themba Lam (DJ Chistor Remix) [feat. Yasirah Bhelz]
Rise (feat. Shugasmakx & Khaya Mthethwa)
I Do I Do (DJ Cleo Remix) [feat. Zain Sa, Liesl Penniken & DJ Cleo]
Stream SPHEctacula And DJ Naves EP – The Kingsway Vol. 1 EP Below on SoundCloud.