Music News
Steve Hofmeyr Survives Fatal Internal Bleeding
Steve to return to stage after health scare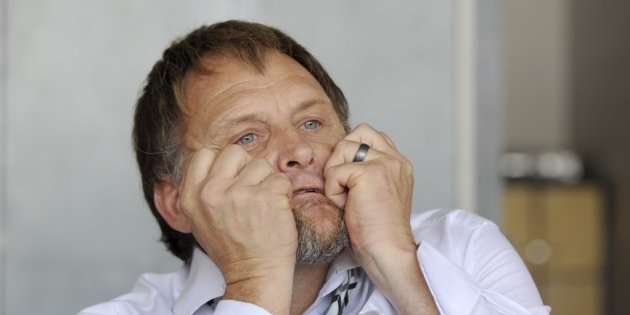 Steve Hofmeyr Survives Fatal Internal Bleeding. Afrikaans singer and Activist Steve Hofmeyr has suffered a near death health scare where he was admitted in hospital for clotting blood through his heart and lung.
"Steve Hofmeyr was admitted to hospital early Wednesday morning for observation. He survived two blood clots through his heart and lung. No short term damage was caused," a statement read – confirmatuon from his team.
The star's assistant said Steve's wife was by his side in hospital and the singer was recovering and out of danger.
"He is doing fine. It was just a scare and we are grateful he is okay. He is in a general ward and should be discharged on Thursday afternoon or Friday. Doctors are happy with him. Everyone is happy," said his assistant Leeza Mulder.
Leeza said that Steve was booked for shows this weekend and was confident of being able to perform.
"He has shows and will be performing this weekend. He will rest up but he wants to see his fans. No shows have been cancelled".
While concerned fans have taken to social media to look for updates on the star's condition, Steve joked that they would know he had died if he was suddenly silent on Twitter.
"You will know I have died when I stop tweeting."
Steve was rushed to hospital in 2007 with health issues that he said had him fearing for his life.
According to IOL, Steve told fans at the launch of his autobiography, Mense van my asem, that surviving the scare forced him to look back on his life.
"While I was ill, I reached a turning point in my life. I decided to write this book because when you turn around from death you are forced to look back on your life."