Music News
Dash Explains The Rebirth Of His New Character 'Zulu Makhathini'
Dash on his path post-Dreamteam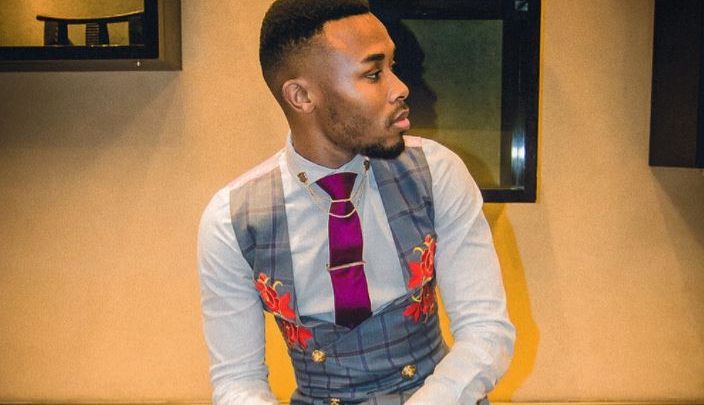 Dash Explains The Rebirth Of His New Character 'Zulu Makhathini'. Following his departure from his long time group Dreamteam Dash who now prefers to be called Zulu Makhathini he launched a new character or rather identity of his own which he now explained to confused fans.
He first introduced himself as Zulu Mkhathini when he hosted Mzansi Magic reality TV show Ultimate House Party in March 2018. 3 months later the new solo artist celebrates his rebirth.
"Today it's the birth of Zulu Mkhathini. I say this because three months ago Zulu Mkhathini was conceived. I believe that my brand was somewhat in the womb when I did Ultimate House Party.
"So I have been slowly unveiling a bit of myself. I'm no longer that kid that was Dash. I'm no longer just a hip-hop figure. That name was kind of restricting me," he explains.
Uniform Swag is the new single the star has been working on which features DJ Tira and was produced by DJ Maphorisa and DJ Catzico. Zulu describes his new sound as a complete departure from his work with Dreamteam.
"Many people can call it gqom or even say I'm rapping on it or call it electro-dance. People can say a lot of things, but I call it 'genre-free' because I fuse a lot of different genres into one, which is the direction I'm trying to go as a solo artist," he points out.
He emphasises the importance of releasing the song just two days before the 42nd anniversary of the June 16 1976 Soweto uprising.
"I've travelled the world and I've seen that in many places people are very strict with their uniform. But in South Africa individuals have found a way to bring out their uniqueness.
"Yes, I believe that we need rules and regulations, but Uniform Swag to me is how you make those clothes represent you to the world. It's taking the basic and making it your own – whether it's through accessories or your personality.
"It's been so many years since the Soweto youth uprising and I have this fear that in the next 40 years we won't talk about it or even commemorate it as we should.
"So how do we present it to the new generation? How do you make it relevant and relatable to them? I thought I would do it in a way that will interest the new generation," he says.
Mkhathini dismisses rumours of a feud between his former band members Saso and Trey.
"In all honesty I will tell you that our relationship is good, but before it was great. But I get it we have been together for the past eight years, and we have known one another for more than 10 years.
"Those guys are my other half and my brothers. For the first time in 10 years we are not doing the same thing together. It's awkward but we are finding ways to navigate. No one is beefing with anyone."
Source : SowetanLIVE