Music News
Tresor Riziki Opens Up About His Relationship With Nandi's Sister Langa Mngoma
Tresor on why he won Best Pop Album
Tresor Riziki is one man most can agree doesn't reveal more about his  personal life, he is known as just the man of music and good vibes – to feed into most fan's curiosity about his relationship status the star confirmed that he is indeed off the market. Tresor admitted that he is romantically involved with Nandi Mngoma's sister Dr Langa Mngoma.
"Well I'm not normally one to disclose my personal information, however, yes I am dating Langa Mngoma. Yeah, we've been dating for about a year and we met through the sister (Nandi). It's been really incredible and we are really great friends. "
Tresor was seen gracing the SAMAs red carpet with the beautiful Langa by his side.
Beautiful Madness singer also took the opportunity to address the snide comments made on social media about him winning the Best Pop Album award at the Samas.
"Yes, I am aware of these comments being made about me. However, just to inform everyone I actually have a green ID and I've been here for over 10 years and my music career started here. I think it's really just ignorant comments. So, all in love, I believe everything I have done as an artist has come through hard work and perseverance. So if I may, it's truly deserved because of the amount of investment in our craft that we've put in. I'm sending love to everyone that has made the comments. The focus is to take African music to the next level. There's nothing that can stop us, stronger, better and faster."
The award winner also went on to speak of why he thinks his album won even though it was a debut.
"It's because of focus and staying true. It's about living without fear, even when you are making music. It goes back to how much time is put into the music without any fear. When I created my album I was influenced by people like Brenda Fassie, Chicco Twala and Hugh Masekela – who was also a great friend and mentor to me. So I am following the path of the greats. And the next chapter is exciting."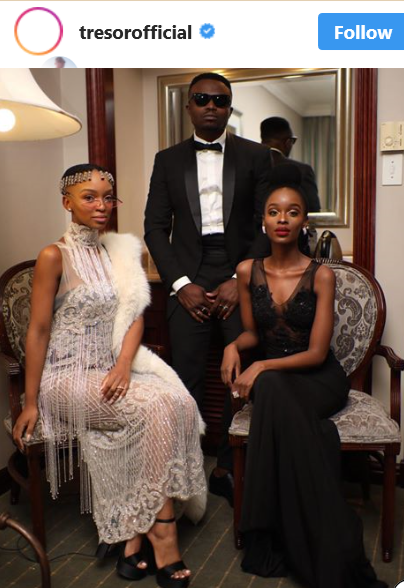 Source : TshisaLIVE