Music News
Watch! J'Something Talks About His Child Hood & Culture Influence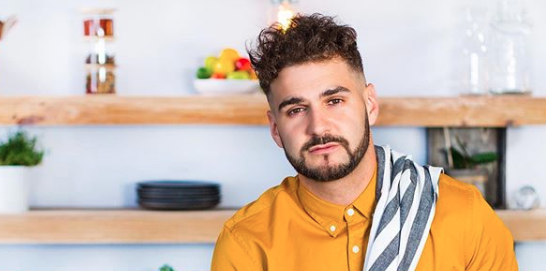 Watch! J'Something Talks About His Child Hood & Culture Influence – Mi Casa started out when three young men were at the same night club lounge and decided to perform together.
J'Something is the lead singer and guitarist for the band. He was born in Portugal and moved to Port Alfred in the Eastern Cape when he just 7 years old.
The man doesn't just have a sweet soothing voice, he's got the smarts as well having completed his Bcom in Marketing at Stellenbosch University.
"I was born in the south of Portugal in a small town called in the South where all the beautiful beaches are"
My father worked in the hospitality industry, running hotels and setting up hotels for different hotel groups"
"He specialized in Food and beverage, our family we grew up in the hotel, my mother opened up the sun city, the Dome"
My father's family originates from Mozambique, his mother and they went back to Portugal and then we moved back to South Africa when I was 7 years old, so.
J'Something explains that his mother was pregnant with him In Venda, – "it's weird because I have done a couple of performances in Venda and every time I go back it feels somehow spiritual.
"His father then was running Venda Sun for Sun International"
Although, her mom moved to Portugal for him to be conceived there to only come back when he was 7 years. He grew up in the Eastern Cape around the stuff, he learnt Xhosa, Ruby ball and the culture in its entirety. He recalls coming across a black person and thinking they have been out in the sun for too long, how adorable and funny to think like a child at that age.
He had two besties growing up, Mbasa and Mphiwe who he gives tribute to when it comes to how he learnt the culture, even though it was such a tender age.
Watch the full interview below: