Music News
Watch! Song Bird Moneoa Stars In Local Film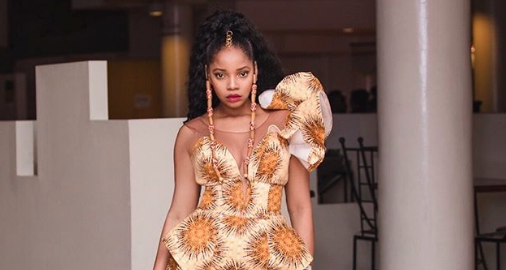 Watch! Song Bird Moneoa Stars In Local Film – The singer and actress Moneoa is still around, she is part of the recent motion picture, Back To The Moon.
They recently walked away with the Best South African Feature Film at the 40th Durban International Film Festival.

Now, Moneoa will be starring in the narrative is set in 1958 Sophiatown, the motion picture narrates a well-known musician who gives her heart to a gang leader the night prior to leaving the country for a world tour with a theatre production. This transpires on the same night before black people were violently ushered out of Sophiatown.
Now, this intriguing screenplay Back To The Moon will only be available to our local and international big screens on 6 September nationally.
Starring Moneoa Moshesh is starring along the Richard Lukunku, Thomas Gumede, Lemogang Tsipa, S'Dumo Mtshali and Israel Matsepe-ZuluThe movies is directed, wrote and produced by renowned Angus Gibson of Isibaya fame.
Written by: Aphiwe Theodorah Mvinjelwa