Music News
Moonchild Sanelly In Sweden To Work On Her New Album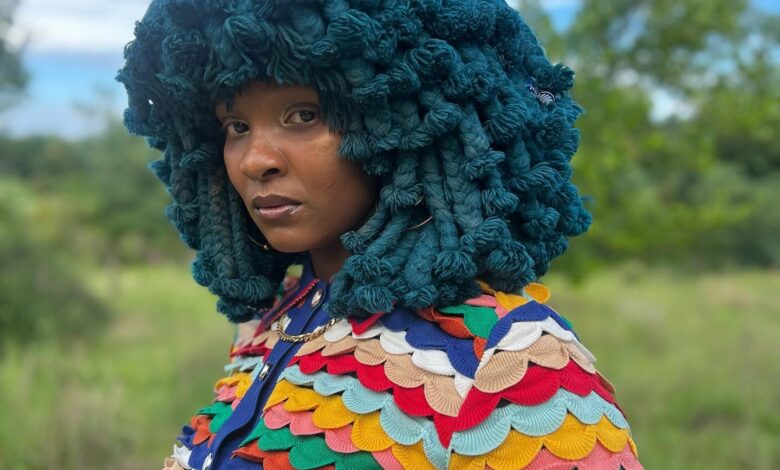 Moonchild Sanelly in Sweden to work on her new album. Singer and songwriter Moonchild Sanelly shared a snippet video of herself in Sweden working on new music.
Moonchild will be introducing her new album which she is currently working on Sweden. Taking to her social media pages, Moonchild posted a video of herself with an international music producer showing their experience in Sweden as she works on her upcoming album. "Oh here we are again but in Sweden this time for making of my album part two with amazingly insane @realTheVeryBest. Good serene songwriting time", Moonchild Sanelly tweeted.
All the albums that the singer has released became successful and without a doubt her new album will fall into her best work. Her debut studio album titled Rabulapha in 2015 received recognition and earned her nominations as she was nominated for the South African Music Awards under the category of Best Alternative Album. She last released a studio album in 2022 titled Phases.
Not only is Moonchild working on new music, but she has also been touring doing shows around the world. She has been sharing on her social media pages that she is booked and busy doing performances in places including, Australia, United Kingdom and more.
Industry friends and supporters took to the comment section to express how thrilled they are for the new album and cannot wait for it to drop.