Music News
MA-E DROPS "PLAY THE LONG GAME" FEATURING BOSPIANII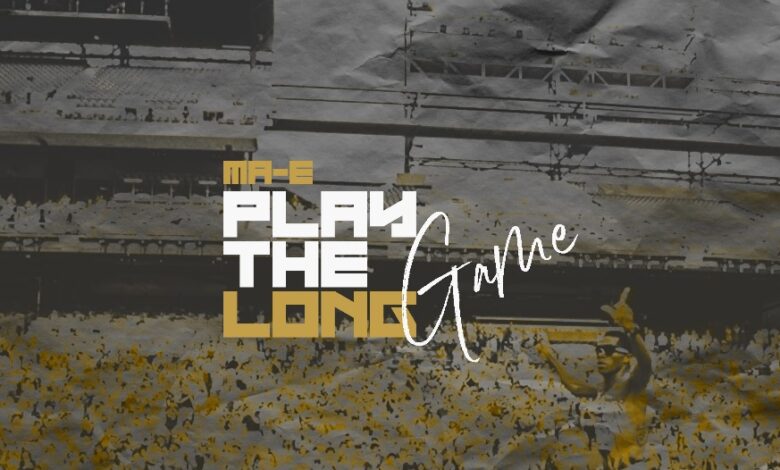 Following the release of his first single of the year "Lento" featuring BosPianii is legendary Kwaito and Hip-Hop star, Ma-E as he returns with a brand new 4-track EP titled "Play The Long Game".
In the brand-new project, you get to explore an Afro-fusion sound consisting of Afro-pop and Hip-Hop with a touch of the Amapiano log drum.
The EP is first opened with an ear-grabbing single, "Las'Khona" with a well-guided hook sung by vocalist Vernotile and a verse from Saijan K. alongside Ma-E.
Fans are then taken over by the 2nd track "Zithande" which was the lead single to the project. In "Zithande (Luv Thyself)," Ma-E skillfully blends urban and indigenous sounds, resulting in a seamless and effortlessly enjoyable record.
The fusion of these elements creates a captivating and easily accessible listening experience.
"At its essence, Zithande (Luv Thyself) is a motivational song".
"The messaging it conveys is one of encouragement, resonating with the idea of consistently recognizing one's ability to transform situations to their advantage."
"Despite challenges that may appear daunting, there is power in adopting a positive perspective. Embracing each day with unwavering faith and confidence in one's journey ahead encapsulates the ultimate expression of self-care and kindness." said Ma-E.
In his 4-track EP, "Play the Long Game," Ma-E ventures into a fresh sound, embracing and delving deeper into the rich South African indigenous sounds and style.
This showcases his growth and authenticity as a South African musician, reflecting his identity and artistic journey.
STREAM "PLAY THE LONG GAME" BY MA-E FEAT. BOSPIANII HERE
TRACKLIST
Las'khona – Ma-E feat. Vernotile, Saijan K, Bospianii
Zithande – Ma-E feat. Bospianii
Seven Days A Week – Ma-E feat. Bospianii
Lento – Ma-E feat. Bospianii