Music News
Simphiwe Dana and Dumza Maswana battle it out for #SABiggestBreakfast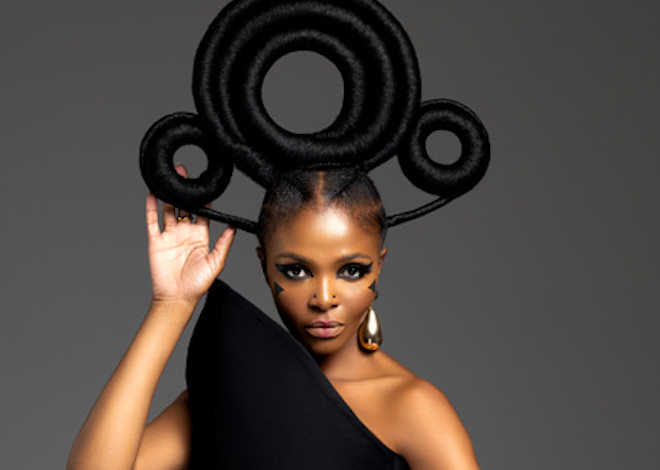 Get ready for a breakfast extravaganza like never before as two of South Africa's leading breakfast brands, White Star and Weet-Bix, join forces to celebrate breakfast with #SABiggestBreakfast. This remarkable collaboration aims to bring families and individuals together to enjoy the most important meal of the day – breakfast.
To take things to even greater heights, the two breakfast champions have declared September 26, 2023, as South Africa's Biggest Breakfast Day.
To celebrate this day, the two brands have enlisted the participation of two South African music champions, Simphiwe Dana and Dumza Maswana, to spread the importance of breakfast.
"As the Marketing Manager for White Star, I believe breakfast is a vital part of our daily routine, and it can be enjoyed either with your loved ones at the table or as a quick on-the-go meal," says Mokhele Makhothi. "With this campaign, we wanted to create an event that highlights the significance of breakfast and brings the whole nation together in the spirit of celebration."
No matter where you are in the country, you'll be able to celebrate #SABiggestBreakfast with White Star and Weet-Bix, whether it's on your TV screen, on the radio, or online.
Here's what's in store for you on the day:
On the morning of September 26, tune in to eTV and watch as #SABiggestBreakfast takes over The Morning Show from 06h00 – 08h00, bringing you some delicious breakfast delights to celebrate #SABiggestBreakfast with amazing studio guests.
Between 07h00 and 08h00, tune in to Umhlobo Wenene and Radio 2000 to catch the #SABiggestBreakfast battle when Radio 2000's The Morning Buzz, anchored by Glen Lewis, squares off against Umhlobo Wenene's Ibrakfesi Eyondlayo Ekuseni, presented by Pastor Nozewu and Mafa Bavuma in a live simulcast. The Radio 2000 team will pair up with Simphiwe Dana, while the Umhlobo Wenene team pairs up with their very own Dumza Maswana to vie for the winning #SABiggestBreakfast recipe.
Then, catch Simphiwe Dana on SABC2 Morning Live whipping up some delicious breakfast dishes with Chef Sizo Henna at 07h15.
But the breakfast celebration doesn't end there. You can also join this celebration by tuning in to Ukhozi FM and Lesedi FM breakfast shows for more #SABiggestBreakfast action.
Wesley Morrily, Senior Brand Manager for Weet-Bix concludes, "Join the excitement and follow White Star and Weet-Bix on all social media platforms to stay updated with the latest buzz from our talented chefs. By doing so, you could also stand a chance to win your share of R500,000 in amazing prizes that will make your breakfast experience even more enjoyable – find our packs in participating retailers and ensure you enter to stand a chance to win, and remember the more you enter, the more you increase your chances of winning."
For more information on South Africa's Biggest Breakfast and to stay connected with the latest updates, visit:
White Star:
Instagram: @whitestarsupermaizemeal
Facebook: White Star Super Maize Meal
Twitter: @whitestarmaize
Weet-Bix:
Instagram: @weetbixsa
Facebook: Weet-Bix South Africa