Music News
Usher will perform at the Apple Music Super Bowl LVIII Halftime Show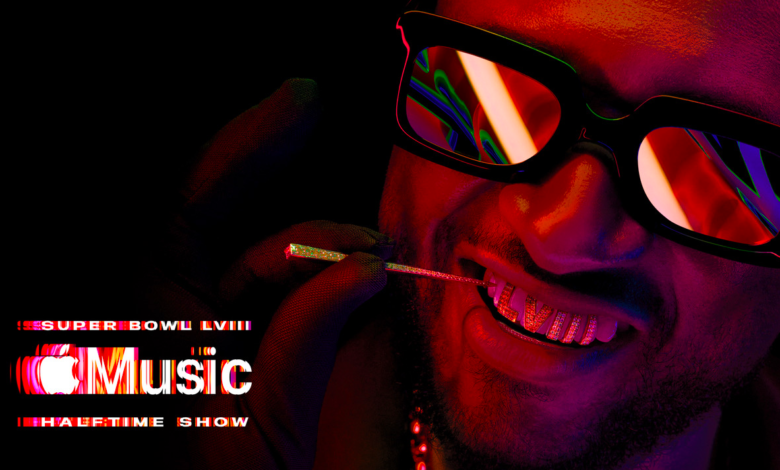 "It's an honor of a lifetime to finally check a Super Bowl performance off my bucket list. I can't wait to bring the world a show unlike anything else they've seen from me before," said USHER. "Thank you to the fans and everyone who made this opportunity happen. I'll see you real soon."
"Usher is an icon whose music has left an indelible mark on the cultural landscape throughout his career, we couldn't be more excited to have him headline this year's Apple Music Super Bowl Halftime Show." said Seth Dudowsky, NFL Head of Music. "We look forward to working with Usher, Roc Nation and Apple Music to bring fans another Halftime Show for the history books."
Usher is the ultimate artist and showman. Ever since his debut at the age of 15, he's been charting his own unique course. Beyond his flawless singing and exceptional choreography, Usher bares his soul," said JAY-Z. "His remarkable journey has propelled him to one of the grandest stages in the world. I can't wait to see the magic."
"The Apple Music Super Bowl Halftime Show is one of the most highly anticipated music events of the year and we're excited to bring this legendary show to fans all over the world in Spatial Audio, along with tons of exclusive videos, interviews, playlists and so much more across Apple Music," said Oliver Schusser, Apple's Vice President of Apple Music, Apple TV+, Sports, and Beats. "We are so proud of what we were able to accomplish together with the NFL and Roc Nation last year and now with the insanely talented Usher set to take the stage we're looking forward to another incredible Halftime Show from one of the world's all-time greatest performers."
To celebrate the breaking news and commemorate the 20 year anniversary of USHER's classic, "Confessions, Pt. II" Apple Music has released a series of short videos, each with a snippet of the iconic music video, where a young USHER receives a life-changing phone call. In the original music video, the caller remained a mystery that has haunted fans to this day…..Now, two decades later, Apple Music finally reveals who was on the other end of the line.
Featuring an incredible cast including Kim Kardashian, Coach Prime, Odell Beckham Jr. and Marshawn Lynch – the series ends with a present-day USHER calling to announce to his younger self that he will be performing at the Apple Music Super Bowl Halftime Show!
***Social Clips Below
USHER x Odell Beckham Jr. VIDEO
USHER x USHER VIDEO

Apple Music's multiyear partnership with the NFL and Roc Nation brings together the Super Bowl Halftime Show — the most-watched musical performance of the year — with Apple Music, which celebrates musicians, songwriters, producers, and fans, and offers the world's best music listening experience with a catalog of over 100 million songs and immersive sound powered by Spatial Audio. Apple revolutionized the music experience with iPod and iTunes and continues the award-winning tradition with Apple Music. Follow @AppleMusic on TikTok, Instagram, YouTube, and Twitter.
The Apple Music Super Bowl LVIII Halftime Show telecast will be produced by DPS with Roc Nation and Jesse Collins serving as executive producers, and Hamish Hamilton serving as director. Roc Nation also serving as the strategic entertainment advisors of the live performance.
Viewers can expect unprecedented behind the scenes access leading to a historic performance on music's biggest stage.
Earlier this year, the Apple Music Super Bowl LVII Halftime Show Starring Rihanna became the most- watched halftime performance of all time. The performance garnered five Creative Arts Emmy nominations, including Outstanding Variety Special (LIVE). In 2022, Super Bowl LVI Halftime Show Starring Dr. Dre, Snoop Dogg, Eminem, Mary J. Blige and Kendrick Lamar garnered five Creative Arts Emmy nominations. The critically acclaimed performance won three Creative Arts Emmys, including Outstanding Variety Special (Live), a first ever for the show.