Music News
Watch! DJ Zinhle's Umlilo Ft Mvzzle & Rethabile Has A Crowd Going Insane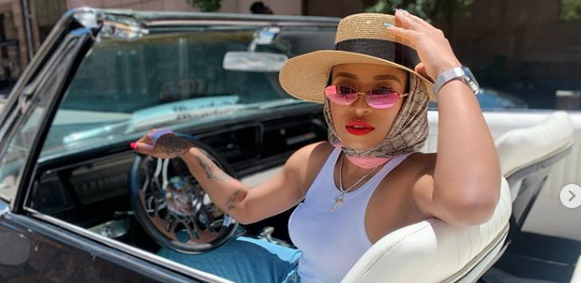 Watch! DJ Zinhle's Umlilo Ft Mvzzle & Rethabile Has A Crowd Going Insane – Fans ReactED To DJ Zinhle Announcing To Premier "Umlilo" Platinum Video Ft Mvzzle & Rethabile.
DJ Zinhle is owning the game with her new furniture line, and she has just released the music video for Umlilo! The song, which features vocalist Rethabile and DJ Mvzzle, was released at the end of August. Since then, it has been dominating the radio airwaves and the audio track has racked over 600k views.
The first Umlilo video features the squad, as well as some of Zinhle's friends (Moozlie, Lerato Kganyago, Ms Cosmo and Busiswa) jamming in a studio in chic white outfits. The second part of the video includes footage from a live performance of the song.
On youtube the music video received mixed responses, fans felt they lacked creativity in how it was shot and were not entirely happy with the music video especially since the song is a hit.
It appears that their cry has been answered as DJ Zinhle announce that platinum music video was coming soon.
Now, she took to social media to share a video of a crowd by the pool Jamming to Umlilo. The sight is beautiful to watch as they are all singing along to the lyrics.