Music News
Fans Rave Over DJ Zinhle's Relationship With Nadia Nakai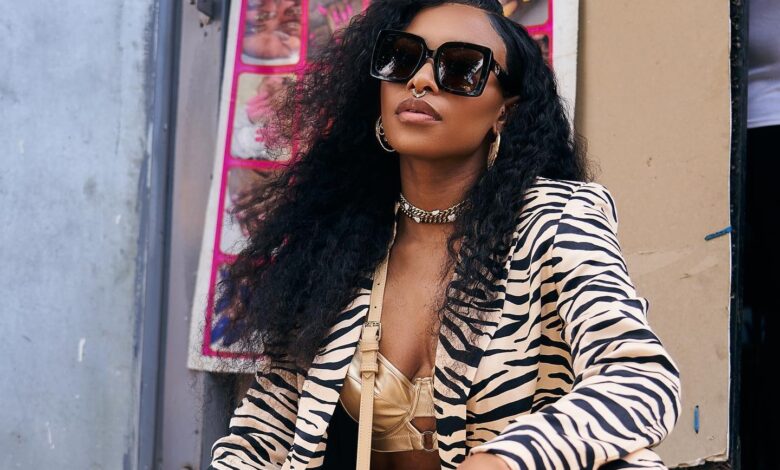 Fans rave over DJ Zinhle's relationship with Nadia Nakai. Fans were flattered by the picture of DJ Zinhle with her daughter and Nadia Nakai.
Taking to the Instagram comment section, DJ Zinhle's fans did not bite their tongue and complimented DJ Zinhle and Nadia Nakai's union. DJ Zinhle posted a series of pictures with Nadia Nakai who was AKA's girlfriend, her daughter Kario and AKA's family with a caption of a love emoji that symbolizes the love she has for them. Seems like the family had a get together and spent some time together as a family of AKA.
Ever since AKA passed, DJ Zinhle and Nadia Nakai have been making it evident that they still have a strong bond even though AKA is not around. They have been sharing pictures spending time together and Nadia Nakai spending time with DJ Zinhle's daughter whom she shares with AKA. It seems like Nadia Nakai is a permanent step mom for Kario.
Fans admired and were stunned by the relationship the two share with the rapper's family and they shared their thoughts on the relationship. They shared that the love and support these two musicians have for one another is inspirational. They also shared that AKA is certainly happy and at peace because of the love they keep on showing each other even after his passing. "This is too cute. AKA is surely happy and at peace", a fan said.
Nadia Nakai also shared the beautiful pictures of them together on her Instagram page with a caption saying, "What is collateral beauty? The very idea of collateral beauty is that no matter how dark or how difficult the time is, there is something beautiful that is happening right there. You just have to look", Nadia Nakai shared.