Uncategorized
Renowned South African DJ Ms. Cosmo Breaks Boundaries with Debut Gqom Release 'Woza La' Featuring All-Star Lineup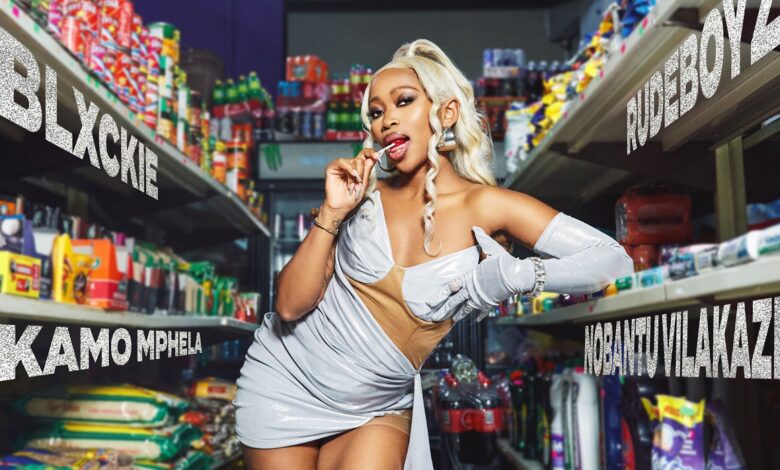 Ms. Cosmo, whose real name is Nonqaba Rwaxa, is making a triumphant return to the music scene. Recognized as a formidable presence in the South AfricanHip-Hop scene, she's now embracing the Gqom genre with seamless ease, taking on the role of a dance music party catalyst.
Ms. Cosmo's venture into the Afrohouse and Gqom scenes, with her latest track "Woza La," represents an exhilarating and bold musical evolution. This seasoned South African DJ and radio host, primarily acknowledged for her contributions to the Hip-Hop realm, is now embarking on a fresh musical journey alongside a stellar ensemble.
In "Woza La," Ms. Cosmo combines the rhythmic talents of rap sensation Blxckie, the Amapiano queen Kamo Mphela, the Gqom stylings of Rudeboyz, and the dynamic presence of DJ and reality TV star, Nobantu Vilakazi. This collaborative effort not only underscores Ms. Cosmo's versatility but also promises an electrifying and vibrant track that harmoniously fuses various elements of South African music.
Ms. Cosmo's musical odyssey, spanning from her early passion for DJing to her present-day success as a club and event DJ, radio host, and producer, is a testament to her unwavering dedication and immense talent. Her journey has transcended the confines of a traditionally male-dominated industry, creating opportunities for other women in music through initiatives like the SHE Social Podcast.
With a history of gracing major stages alongside global superstars like Kanye West, Chris Brown, and Kendrick Lamar, Ms. Cosmo has indisputably established herself as a force to be reckoned with in the South African music landscape. Her prior releases, featuring prominent artists such as Nasty C, Sho Madjozi, Moonchild Sanelly, and more, have further cemented her presence in the industry.
Now, with "Woza La," Ms. Cosmo ventures into the AfroHouse arena, showcasing her capacity to adapt and conquer new musical horizons. Described as "bold and colorful," "Woza La" is an exhilarating and infectious track that promises to captivate audiences with its fusion of styles and the sheer talent of the artists involved. This release stands as a testament to Ms. Cosmo's artistic prowess and her readiness to explore fresh frontiers in the South African music landscape.
Woza La is out now, Listen/stream here: https://WarnerMusicAfrica.lnk.to/Woza_La