Music News
DJ Maphorisa And Shimza Work On A Show Together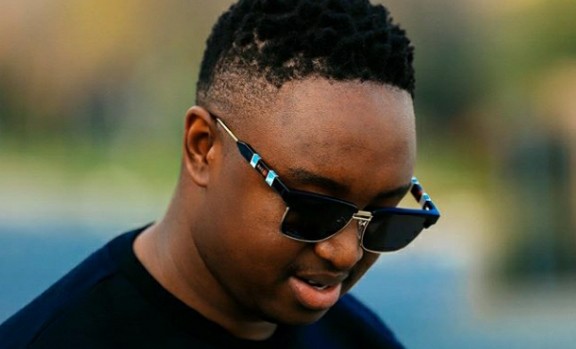 DJ Maphorisa And Shimza Work On A Show Together. Shimza has been no stranger to successful music shows this 2020.
Shimza has been no stranger to successful music shows this 2020. The house music producer and DJ has kept people entertained as they stay at home due to the lockdown period that was announced by the government to prevent Covid-19. He brought his own one man show that was performed at Robben Island, he thus also produced the lockdown house party alongside pH.
The house music DJ seems to be back on his show game. This comes after music producer DJ Maphorisa asked if Shimza could start playing amapiano on his sets. "Can we ask Shimza to start playing Amapiano on his sets please, I wanna see something…,"says DJ Maphorisa. Shimza jokingly replied with a response that he gave one DJ who asked to be involved in Lockdown House Party, Shimza was thus attacked by Black Twitter. "Maphorisa stop harassing me! It's annoying," says the house music DJ.
He then suggested that they have a show which would include the Afro Tech genre and the amapiano genre. "…how about a show and we call it 'Best of Both Worlds' you curate a piano line up and curate the Afro Tech line up…Think about it," says Shimza. DJ Maphorisa credited DJ Shimza for his thinking capabilities, he also stated that Shimza should add Prince Kaybee on his side. Prince Kaybee stated that he wants to play after DJ Maphorisa.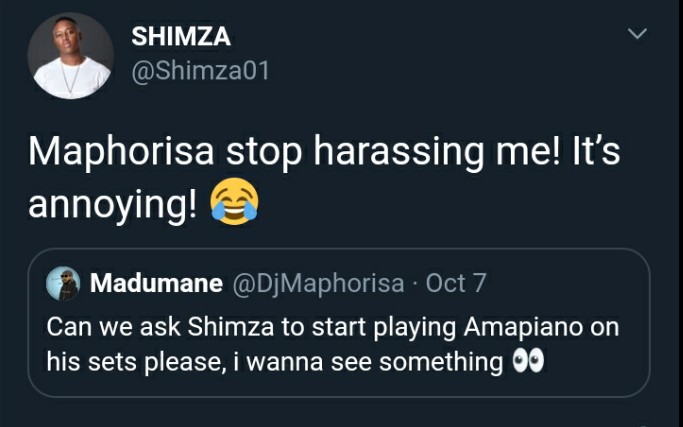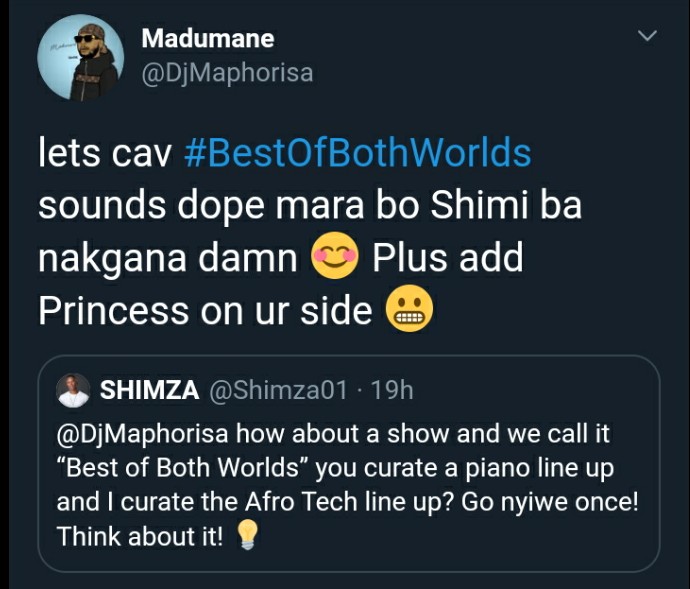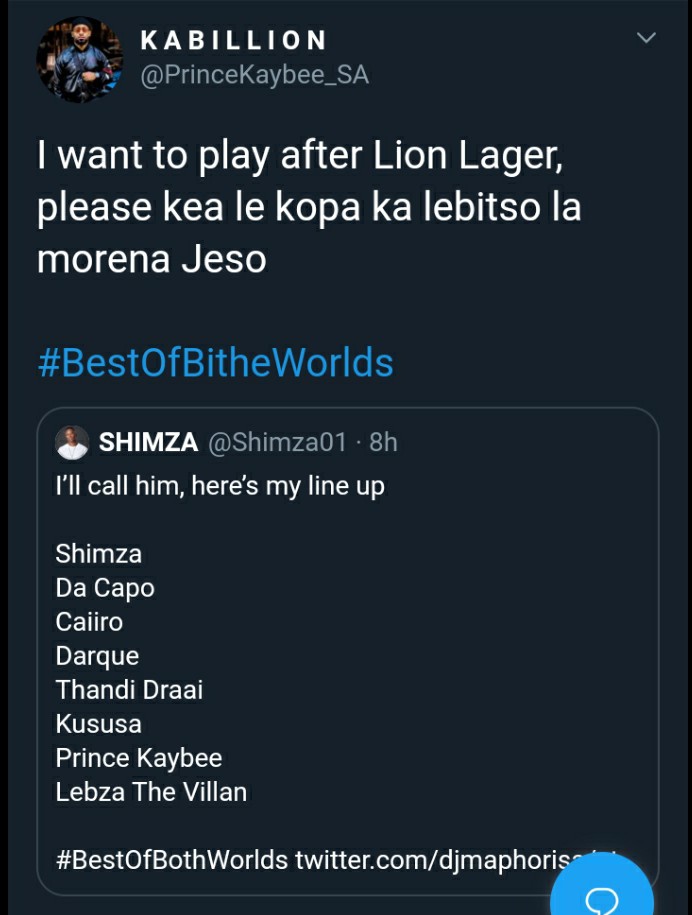 by Alexandra Ramaite